Social Media Marketing
As a business, you want to improve your operations with influencer marketing, facebook marketing, SEM marketing, and proper web design. These components will help you to improve your online marketing efforts.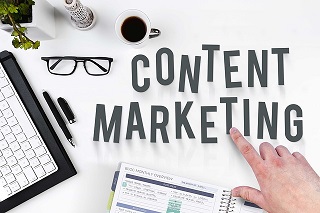 Influencer Marketing
Right now Instagram is among the top mobile ad platforms, boasting over 400 million members, and as such, it provides the perfect venue for influencer marketing. With influencer marketing, your company capitalizes upon the influence of existing mediums and existing profiles. Users want connections, personal recommendations, and businesses they can trust. When influential users, networks, and profiles activity support or endorse your company, users get just that. Using the right Instagram ads and influencers is open for businesses around the world no matter their size. Build better trust among users by exploiting all Influencer marketing has to offer. Build a voice for your company and your brand, a voice that speaks to the users and gets them interested. Get involved before the competition does, reaching more of your target audiences than you can on other social media networks. Finally, start having fun.
Reach More Customers
Most businesses have yet to get on the Instagram bandwagon, traditionally utilizing things like Facebook as their primary social media method of marketing. As such, you can take advantage of everything this site has to offer before your competition does. Using Influencer marketing on Instagram opens new channels for your brand to connect with consumers not only more directly but more organically and at a higher scale. Amplify your message by reaching your target audience. Compared to word-of-mouth recommendations this level of marketing will generate twice the sales.
Produce Better Advertisements
The world has shifted its focus toward social media and your business needs to follow suit. Instagram and other social sites are not simply an alternative to traditional media: they are becoming the only model for marketing. Connecting with customers via social media affords you the chance to learn about customer experiences with your product or service and make more targeted advertisements. Talk with your customers rather than at them. Customers want to be entertained and informed they don't want to be sold to. Don't interrupt the consumer experience by placing brand and product advertisements. Make the experience more pleasurable for your consumers with organic content and make a more powerful statement for your brand.
Increase your ROI
The keyword "Instagram" is a breakout keyword in another itself, one which experiences growth greater than 5000% according to Google. With a massive supply of influencers but a limited number of marketers running their influencer campaigns, the cost of buying an existing influencer promotion today is below the real value meaning you get a great ROI. Work with existing influencers who will communicate your message to the market in a way that makes your brand seem like the next big thing.
Track Your Results
Target and track your results. Every posted picture, every social like, every visit to your website is stored and analyzed, offering you an ocean of data that you can use to gain valuable insight about your advertising performance and how to better reach your target market.
Blog Marketing
Blog marketing is a great resource too, especially when writing about online blog marketing with special offers embedded within the blog content Blogs serve as a way to market things like free bonuses, special timed deals for holidays, or other promotions.
Facebook Marketing
Facebook was the first social network to generate one billion users, making it the perfect place for your company to connect with clients. Millions of users opens your company up to millions of possibilities. With the right keywords, you can place ads in targeted situations, capitalizing upon the demographics of Facebook profiles. Target users based on their country, their gender, their age, their interest, or their occupation. Refine your brand to better meet with the interests of an age group of your choice, or to enhance services for a particular occupation. With so much data at your fingertips, you can enjoy feedback on your marketing almost immediately.
With Facebook marketing you get ads shown 24/7, relying upon keywords that reach your target audiences around the world. Cost effective, this strategy only targets the social media users you want. What's more, you get free exposure for your campaigns, only being charged if you fail to receive clicks. Brand your company well and it is well worth the investment. Watch as increased likes literally make your company more likeable, increasing the confidence potential customers have in your brand. Fast results can be achieved with Facebook marketing, where your ads go up the same day. This means connecting to your customers when and where you want.